CULTURE
Azerbaijan joins International Cultural Expo in Malaysia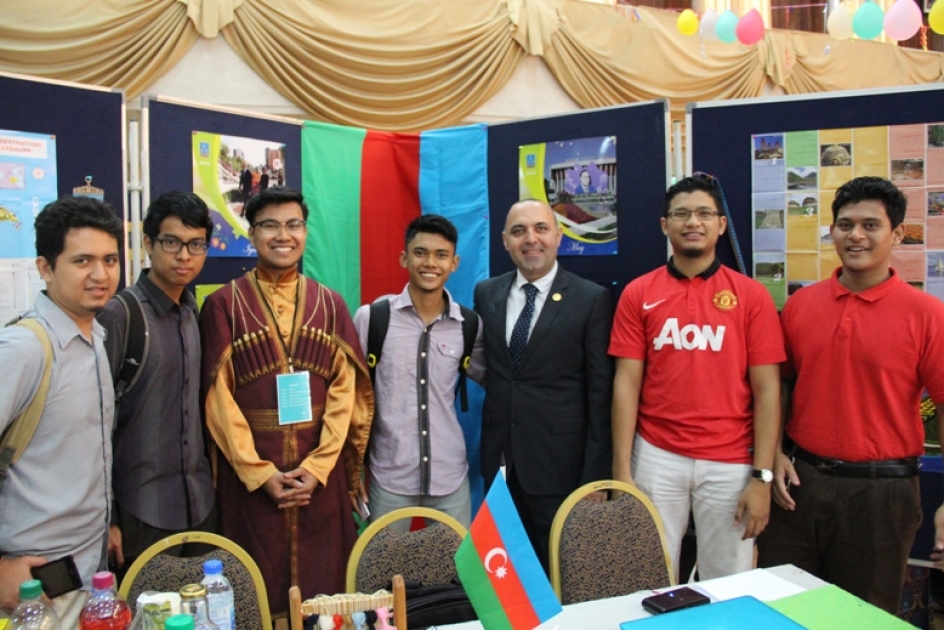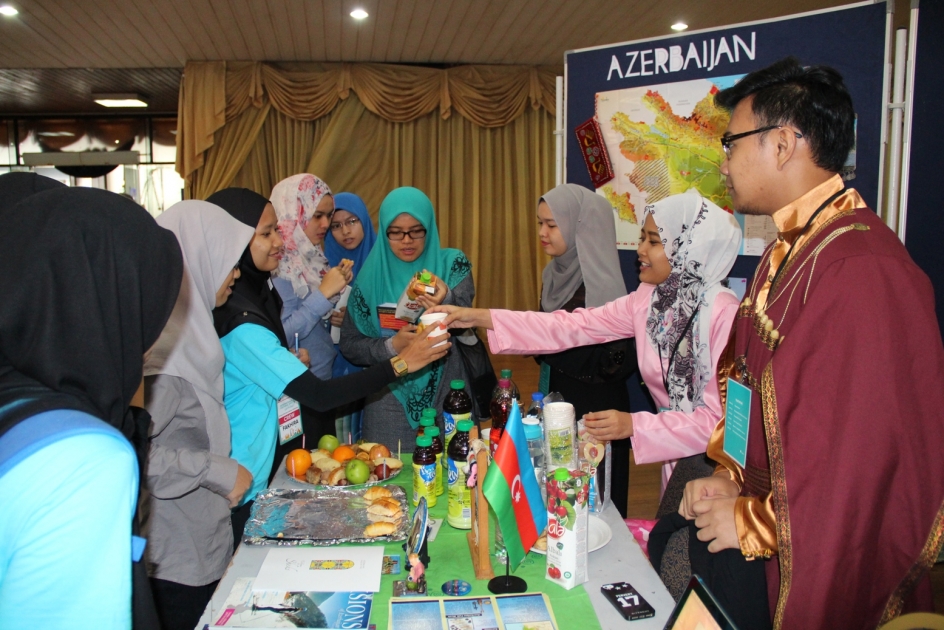 Kuala-Lumpur, March 30, AZERTAC
Azerbaijan was represented at the International Cultural Expo in Malaysia.
The aim of the exhibition, organized by Malaysian MARA University of Technology, was presentation of history, geography, economy, culture, tourism opportunities, cuisine and national traditions of participating countries, including Azerbaijan, Turkey, Mexico, India, Japan and Indonesia.
In the corner of Azerbaijan, the attendees could see state attributes, photos depicting ancient and modern view of Baku city, Azerbaijan-produced goods, national costumes, souvenirs and information about the rich tradition of the country.
The attendees were informed about the history, natural resources, tourism opportunities, Novruz traditions, Armenian-Azerbaijani Nagorno-Karabakh conflict.
Student of the MARA University of Technology, one of the winners of essay competition "What do I know about Azerbaijan?" Amir Ridzuan bin Mohammad closely assisted to organization of Azerbaijani corner.
During the workshop, which was organized on the sidelines of the exhibition, second secretary of Azerbaijan`s embassy to the country Eldaniz Musayev spoke of the Azerbaijan-Malaysia relations and the level of education in Azerbaijan.
Vugar Aghayev
Special correspondent
Other news in this section