WORLD
Elon Musk, the richest person in America 2023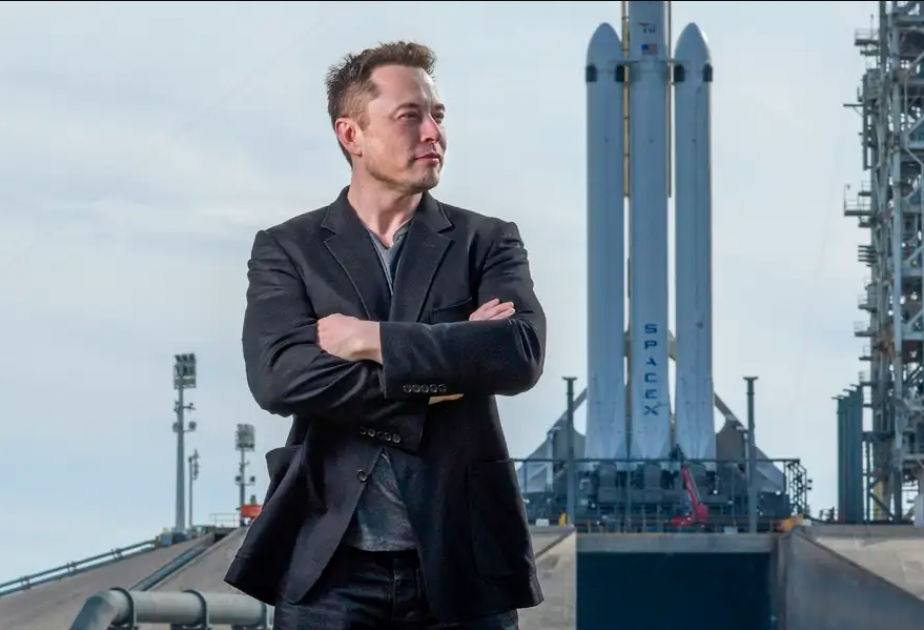 Baku, October 3, AZERTAC
Elon Musk first topped the Forbes 400 ranking of the richest people in America a year ago, in October 2022, worth an estimated $251 billion. A year later, Musk remains No. 1 on the list, and again he's worth an estimated $251 billion. But it's been a long and wild rollercoaster ride for Musk to end up in the same spot, according to Forbes.
Just a month after the 2022 Forbes list published, Musk was forced to buy Twitter for $44 billion—a price he agreed to before markets turned and tech stocks tanked. Fears of a distracted Musk, and concerns about the $23 billion worth of stock he sold to help pay for the deal, sent shares of his main venture, electric vehicle maker Tesla, skidding nearly 45% by the end of 2022, far outpacing a 5% drop for the tech-heavy Nasdaq. With a net worth of "only" $147 billion on December 31, Musk became the first person ever to lose more than $100 billion in a calendar year. He ceded the title of world's richest person to French citizen Bernard Arnault of luxury goods conglomerate LVMH, though Musk remained the wealthiest person in the U.S.
Tesla stock was trading at a 29-month low in early January, when Wedbush analyst and Tesla bull Dan Ives deemed 2022 "a year of chaos that's self-inflicted [due to] the Twitter disaster."
The new year didn't start much better for Musk, who watched the value of Twitter plummet even more after he took over, with both users and advertisers spooked by many of his moves, including charging for account verification and scaling back content moderation. Meanwhile, Musk kept taking to the social media platform (which he rebranded as X in July) to pick fights, including with world leaders such as Ukrainian president Volodymyr Zelensky (over his proposed peace plan to end the war with Russia) and the foreign minister of Taiwan (over whether the territory should be considered part of China, where Tesla does significant business). He also challenged Mark Zuckerberg to a cage fight, a battle he seems to have since dropped.
It wasn't good for business. By the time Forbes locked in the 2023 Forbes 400, on September 8, Musk's estimated 74% stake in X was worth $9.1 billion net of debt—or $12.5 billion less than he paid for it, based on mutual fund marks disclosed by investor Fidelity.
Yet, despite Musk's social media troubles, the rest of his empire spent much of 2023 on the upswing. SpaceX, his rocket company, is reportedly on pace to double revenue for the second straight year, to $8 billion, in 2023. The business was valued at $150 billion in a June 2023 tender offer, up from $127 billion in a May 2022 institutional funding round. By September 8, SpaceX stock was trading at an average valuation of $143 billion in the secondary market, according to data providers ApeVue, Caplight and Notice.co, boosting the value of Musk's estimated 42% stake by $5.8 billion from the 2022 Forbes 400 list, to an estimated $60.2 billion.
Even Tesla has made a U-turn. The stock has been on a tear, doubling in value over the first eight months of 2023, as the company reported record revenue and beat analysts' profit expectations for the fourth quarter of 2022 in January, and investor worries about Musk's X adventure have mellowed.
"I believe much of the outperformance is the result of both mean reversion and a recognition that various fears surrounding the story were dramatically overblown," says Garrett Nelson, an analyst at CFRA Research.
In January, Musk was also rewarded with another big chunk of Tesla stock options, worth $5.7 billion as of September 8, after the company's good fourth quarter earnings report. In July, he retook the title of richest person in the world after months of back and forth with Arnault.
Musk is now $55 billion richer than Arnault, and $90 billion ahead of Amazon's Jeff Bezos, who is the second wealthiest person in America. All in year's work.
Other news in this section