CULTURE
Nizami Cinema Center hosts presentation of "One family" movie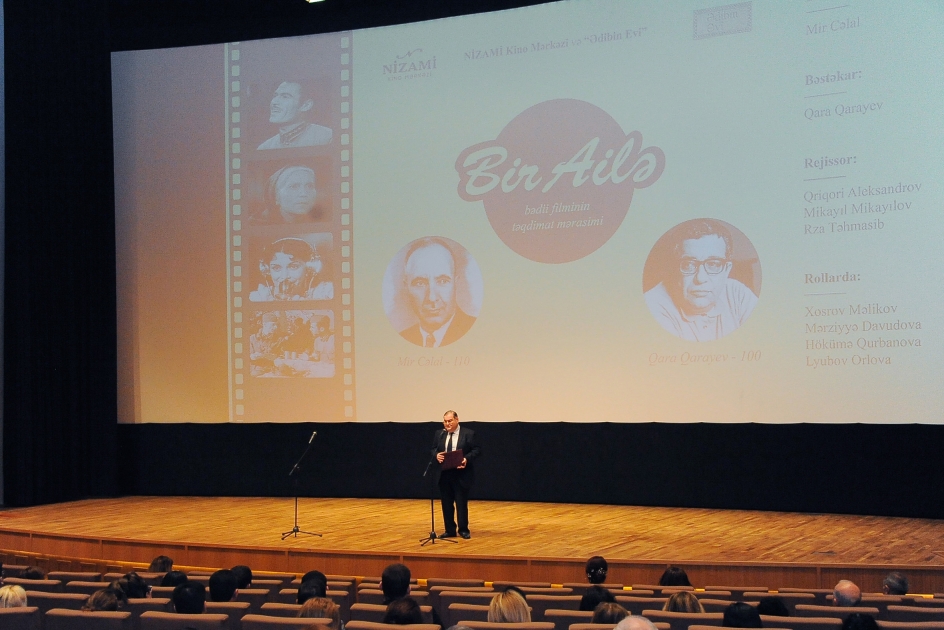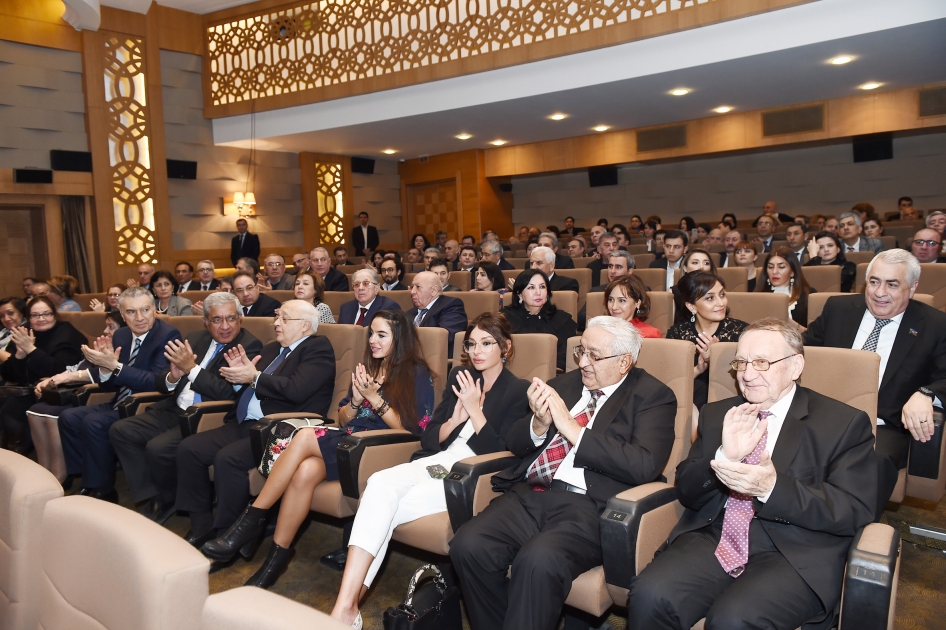 Baku, March 2, AZERTAC
On the occasion of the 110th anniversary of Mir Jalal Pashayev and centenary of Gara Garayev, a presentation of "One family" feature film jointly made by these prominent Azerbaijani cultural figures has been held at the Nizami Cinema Center.
First Vice-President of the Republic of Azerbaijan Mehriban Aliyeva and Vice-President of the Heydar Aliyev Foundation Leyla Aliyeva attended the event.
Speaking prior to the screening of the film, representative of "Adibin Evi" (Writer's House) Elnur Imanbayli highlighted the cultural organizations' activities. He hailed the importance of the event in terms of presenting to public the "One Family" movie written by Mir Jalal Pashayev.
Executive Secretary of the Union of Cinematographers of Azerbaijan Jamil Guliyev spoke of the history and the plot of the screenplay.
Shot by Baku Cinema Studio in 1943, the film highlights the role of the Azerbaijani oil and the Azerbaijani people's patriotism in gaining victory over fascism in the World War II.
The screenwriter of the film is Mir Jalal Pasahyev, composer Gara Garayev, producers Rza Tahmasib, Mikayil Mammadaov and Grigori Aleksandrov. Actors Khosrov Malikov, Marziyya Davudova, Lyubov Orlova, Hokuma Gurbanova, Mirza Babayev and others starred in the film.
Other news in this section