Kenzaburo Oe, Japanese Nobel literature laureate, dies at 88
AzerTAg.az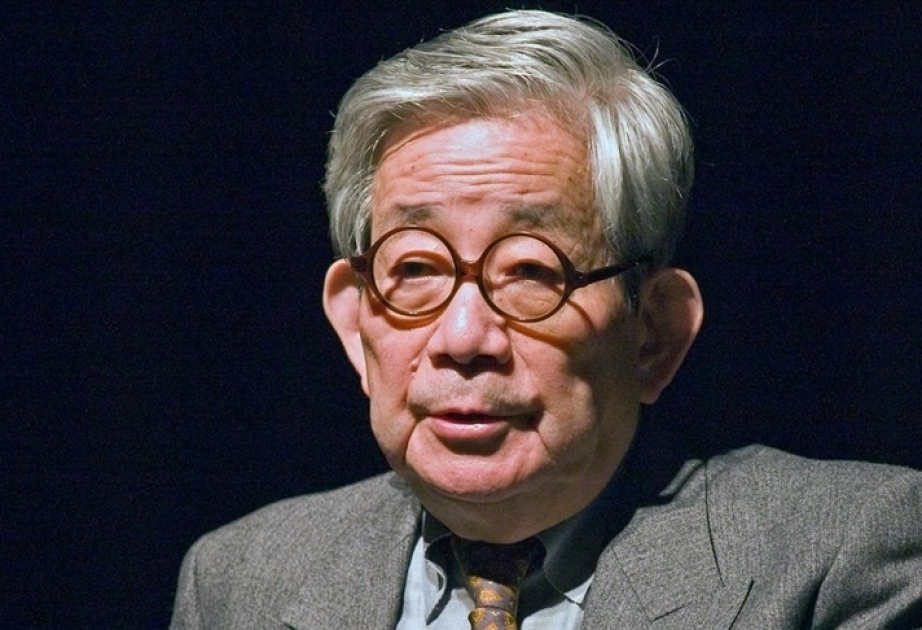 Baku, March 13, AZERTAC
Japanese novelist Kenzaburo Oe, the winner of the 1994 Nobel Prize in Literature who was also known as a campaigner for the pacifist Constitution and against nuclear power, has died at the age of 88, publisher Kodansha said Monday, according to Nikkei Asia.
One of the most celebrated authors in Japan in the post-World War II era, Oe spearheaded a civic movement calling for the elimination of nuclear plants in his late 70s, in the wake of the 2011 Fukushima Daiichi nuclear disaster triggered by a massive earthquake and tsunami.
"To repeat the error by exhibiting, through the construction of nuclear reactors, the same disrespect for human life is the worst possible betrayal of the memory of Hiroshima's (atomic bombing) victims," Oe wrote in an article for U.S. magazine The New Yorker, dated 10 days after the triple disaster.
Born in 1935 in the western prefecture of Ehime, Oe debuted as a writer in 1957 while studying French literature at the University of Tokyo.
He was awarded Japan's prestigious Akutagawa Prize for literature the following year at age 23 for "The Catch," a short story about the capture of a black American airman in a Japanese village during the war.
In 1994, he became the second Japanese author to win the Nobel Prize in Literature, after Yasunari Kawabata. "With poetic force (Oe) creates an imagined world, where life and myth condense to form a disconcerting picture of the human predicament today," said the Swedish Academy in awarding the prize.
The author gained critical acclaim around the world, with many of his novels, including "The Silent Cry," translated in several languages.
Oe penned several works reflecting his personal experience as the father of composer Hikari Oe, who was born with disabilities. Among them is his novel "A Personal Matter," published in 1964, in which he depicted a man struggling to come to terms with the birth of a brain-damaged son in a failing marriage.
He also wrote reportage on the horrors of the war and nuclear weapons, "Hiroshima Notes" in 1965, and "Okinawa Notes" in 1970.
© Content from this site must be hyperlinked when used.
Report a mistake by marking it and pressing ctrl + enter
Other news in this section
Text contains orthographic mistake
Enter your note