ECONOMY
Azercosmos exports services worth $12.7 million to 45 countries in January-August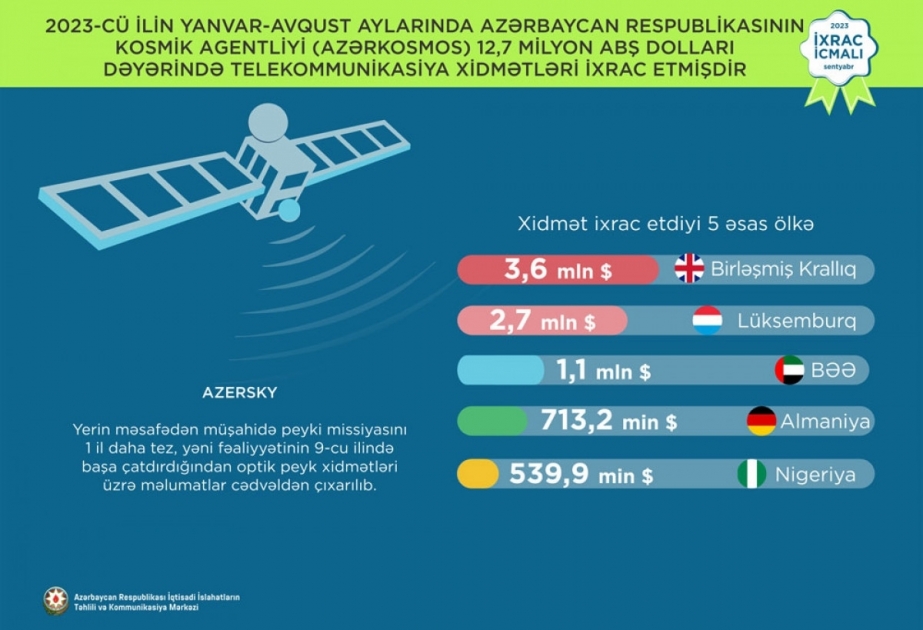 Baku, September 30, AZERTAC
Azercosmos OJSC exported services satellite telecommunication services worth $12.7 million to 45 countries of the world, according to the September edition of the "Export Review" magazine published by the Center for Analysis of Economic Reforms & Communications.
Azercosmos' revenues from export of services for the reported term made up 78% of its total revenues. In August 2023, Azercosmos exported services worth $1.5 million to 40 countries of the world.
The top five satellite telecommunication services exports in January-August 2023 are the United Kingdom with $3.6 million, Luxembourg with $2.7 million, the UAE with $1.1 million, $713.2 thousand with Germany and Nigeria with $539.9 thousand.
Share news on social media
Follow us on social network
Other news in this section