WORLD
White winner of Zimbabwe's Miss Universe contest sparks fury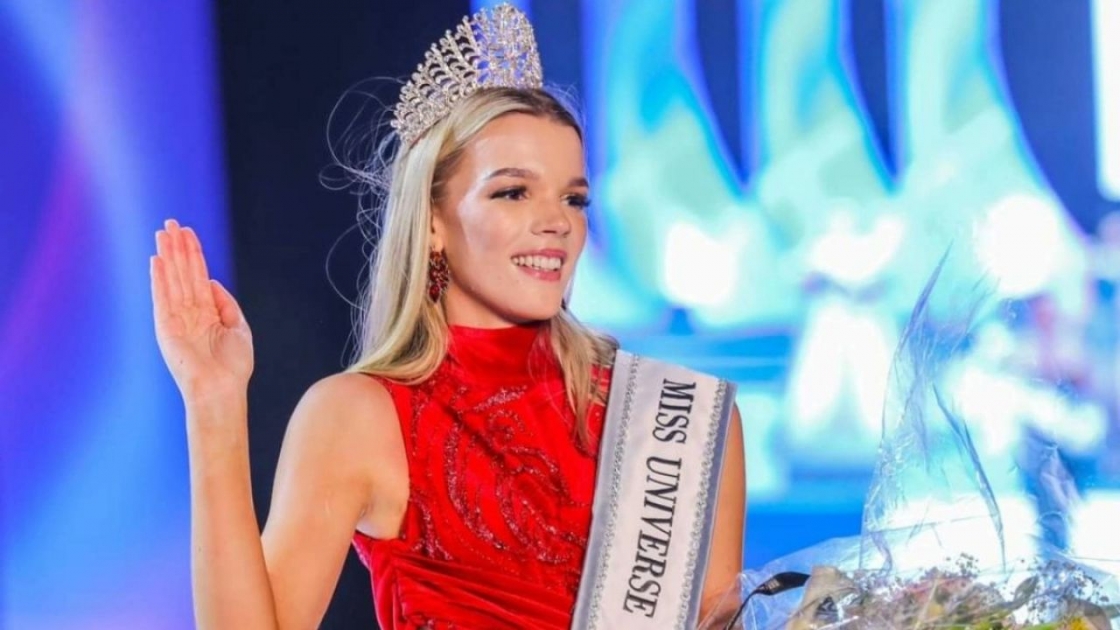 Baku, September 30, AZERTAC
Zimbabwe's return to the Miss Universe pageant has been marred in controversy after a white woman was named winner, according to Newsweek90.
Brooke Bruk-Jackson, 21, won the right to represent the southern African country at the upcoming international pageant in El Salvador in December.
A resident of the capital Harare, Bruk-Jackson had worked as a model before entering Miss Universe Zimbabwe. It was the first time in 22 years that the competition was held in the country.
"I am proud to be Zimbabwean," she told media after her win. "This is shocking and amazing at the same time. I am so overwhelmed. I can't wait to perform my duties as the queen of Zimbabwe this year in El Salvador.
"I have been modeling a few years back in Cape Town and have been traveling around the world, but this is my first pageant."
Race relations in Zimbabwe have long been fractured due to colonialism and then during former President Robert Mugabe's rise to power. White people make up less than one percent of the more than 15 million population, according to the 2022 census.
Mugabe called for the reclamation of land from white farmers and encouraged Black people to take land by an means necessary.
Mugabe spent 37 years in power—first as prime minister from 1980 to 1987 and then president until 2017.
Bruk-Jackson addressed the issue of race in an interview after her win.
"One of my biggest things is no matter what country you come from, if you come from an African country for example, you can enter no matter what color you are. You can be from any culture, any background, nobody should define you by your color, by the way you look, or by the shape of your body," she said on TV network ZTNPrime.
Zimbabweans were divided by Bruk-Jackson's win. Some argued it was not appropriate for a white person to represent the country on the international stage.
"Too white to represent a country of Black people. She does not represent our country. She's a foreigner," commented one person on an Instagram post of Bruk-Jackson winning the crown.
Another added: "Ironic that a white girl won Miss Zimbabwe, while European countries send Black girls..."
But others argued Bruk-Jackson was a deserving winner.
"I know y'all about to start with the color in the comments please go and watch the final Q/A she did it for me tonight," wrote one person.
The lead-up to the global competition has been marred in controversy, including six women in Indonesia filing police reports and accusing organizers of sexual harassment.
Five of the women claimed they were forced to strip down to their underwear for the "body checks" in the majority Muslim country and then photographed topless. They said this happened in a room with more than 20 people, including men, in it.
Italy also made headlines before its national competition for banning transgender competitors, saying the participants "must be a woman from birth."
"Lately, beauty contests have been trying to make the news by also using strategies that I think are a bit absurd," Miss Italy Official Patron Patrizia Mirigliani said in August during an interview with Radio Cusano, Il Primato Nazionale reported, according to a translation from Google.
That decision came weeks after the Netherlands crowned its first ever transgender woman.
Rikkie Valerie Kollé, 22, will become the second transgender woman to compete at Miss Universe following Spain's Angela Ponce who represented her country in 2018.
"It was a spectacular moment for me, I was in full disbelief when I was crowned Miss Universe Netherlands as the first transgender woman, ever," she said in an exclusive interview with Newsweek. "I'm proud of that and the night was amazing."
Other news in this section