ECONOMY
"Go Green" exhibition opens as part of International Astronautical Congress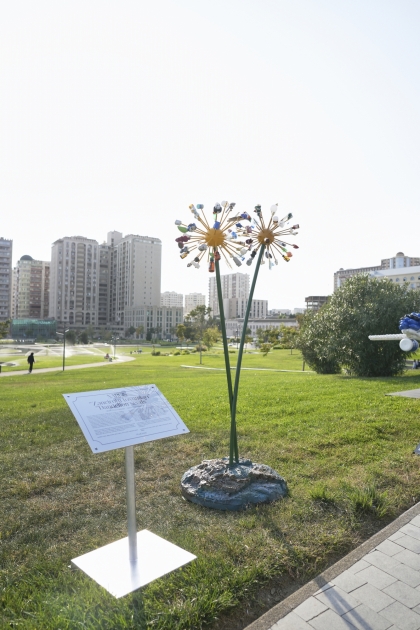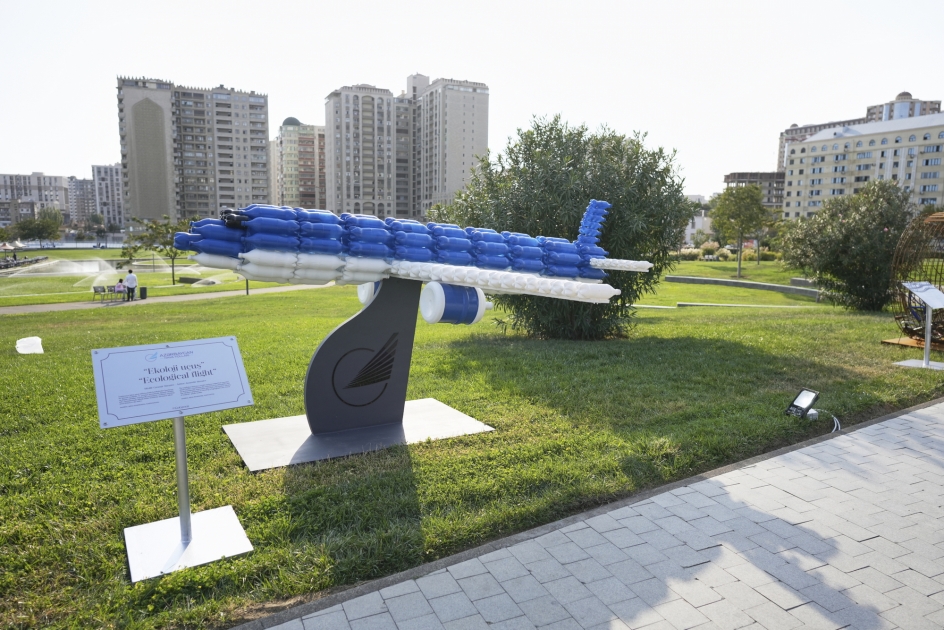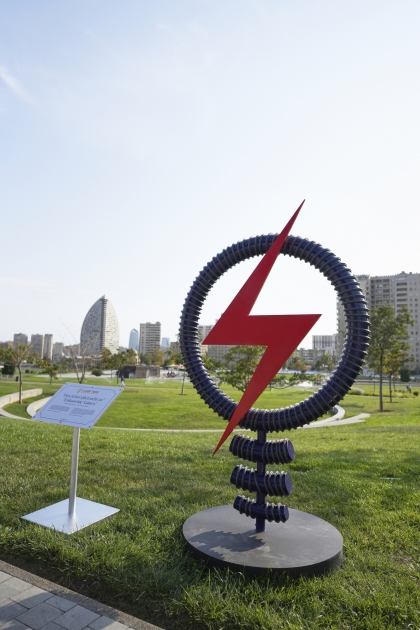 Baku, October 4, AZERTAC
The 4th eco exhibition called "Go Green" of NARGIS Magazine has opened as part of the 74th International Astronautical Congress in Baku.
The exhibition has a traditional character. This year's exposition includes 9 installations created from garbage by famous sculptors and artists of Azerbaijan.
The Go Green project is dedicated to environmental protection and aims to bring current environmental issues to the public through art.
It should be noted that the 74th International Astronautical Congress is being held in Azerbaijan on 2-6 October. Baku first hosted this prestigious event in 1973 – during the first leadership of Great Leader Heydar Aliyev in the country. Fifty years later, the congress is again being held in Azerbaijan.
NARGIS Magazine, headed by Ulviyya Mahmud, attaches great importance to social projects. It regularly organizes exhibitions to draw public attention to the negative impact of human activity on the environment and to influence the formation of consumer culture.
The Go Green exhibition is organized with the support of Baku City Executive Power, Ministry of Ecology and Natural Resources, Ministry of Science and Education, the Republican Children and Youth Development Center, ASAN Volunteers and Baku Bus LLC. The sponsors are PASHA Holding, Baku Steel Company, Azerishig OJSC, AzVirt LLC, Improtex Motors, Azerbaijan Airlines and the Ministry of Emergency Situations.
Within the framework of the Go Green project, with the support of the Republican Children and Youth Development Center, it is planned to hold trainings aimed at the formation and development of environmental culture of the younger generation.
The exhibition will run at the art space "Space 13" from 10 October to 30 November after the International Astronautical Congress.
Other news in this section