ECONOMY
SOCAR opens new petrol station in Romania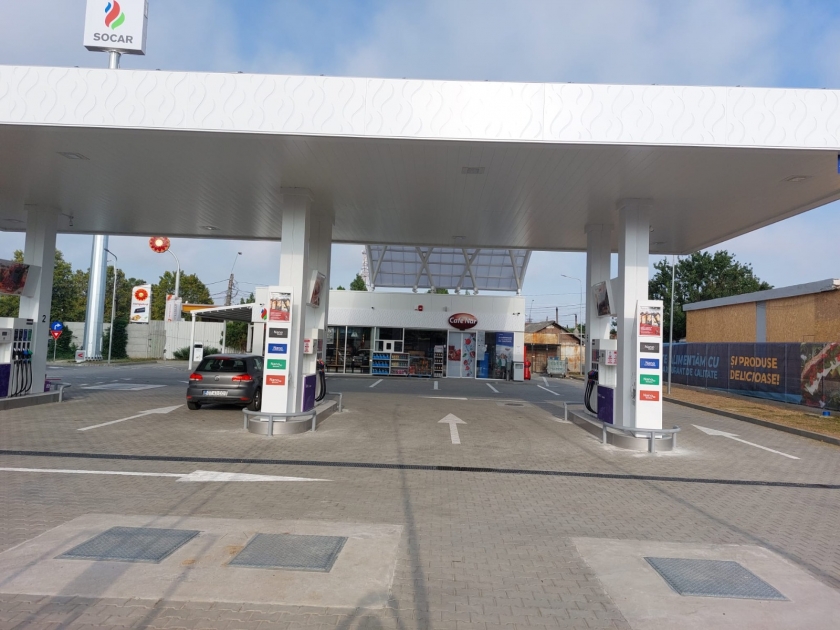 Baku, September 19, AZERTAC
Azerbaijan`s energy giant SOCAR has opened one more filling station in Romania. The new petrol station is situated in Romanian port city of Constanta.
As a result, SOCAR`s filling station network in Romania grew up to 74 stations.
SOCAR Petroleum S.A., a subsidiary of SOCAR, registered as a legal entity in Romania 16 years ago.
In a short period of time, SOCAR has become a regional trader in Romania with an annual turnover of more than 500 million euros, and has invested 70 million euros in the country's energy market. The company paid more than 100 million euros in taxes to the state budget. It has more than 750 employees.
At present, SOCAR has 66 SOCAR-branded gas stations network in 28 regions of Romania.
Igbal Hajiyev
Special correspondent
Share news on social media
Follow us on social network
Other news in this section