CULTURE
Azerbaijani artist's exhibition opens in Latvia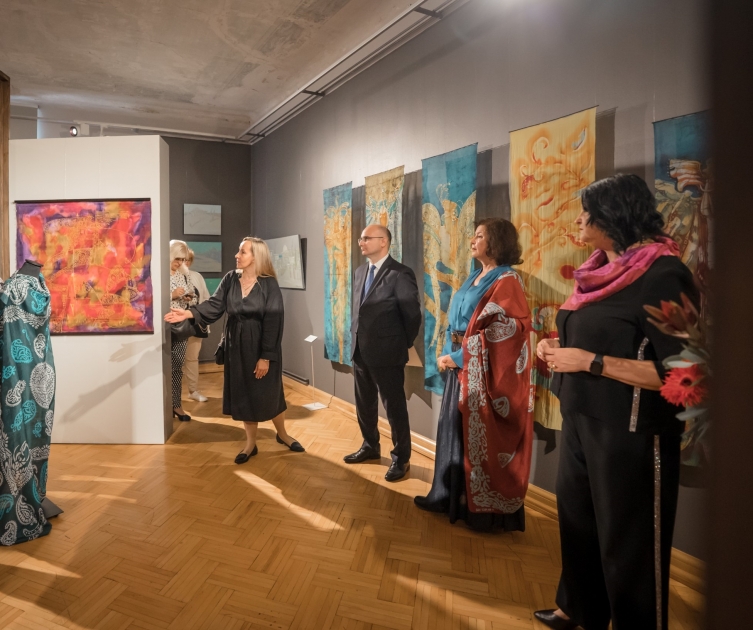 Baku, October 3, AZERTAC
Co-organized by Azerbaijan's Embassy in Latvia and Liepāja' Museum, the exhibition "Silk Universe" of the honored artist of Azerbaijan Inna Kostina has been held in Latvia.
The exhibition was attended by representatives of the Liepāja Municipality, cultural figures, journalists and art lovers.
The works featuring batik silk dyeing technique with images of the Simurg bird from Azerbaijani mythology, the collection of Kalaghayi and landscapes of Absheron peninsula were displayed.
Addressing the event, Director of the Liepaja Museum Dace Kārkle hailed hosting the exhibition of well-known Azerbaijani artist in the museum.
In her remarks, Inna Kostina noted that her works displayed at the exhibition cover the themes of Absheron and Simurg.
The event was widely covered in the Latvian media outlets.
The exhibition will last until November 26.
Other news in this section