CULTURE
Shusha hosts gala concert of "Kharibulbul" International Music Festival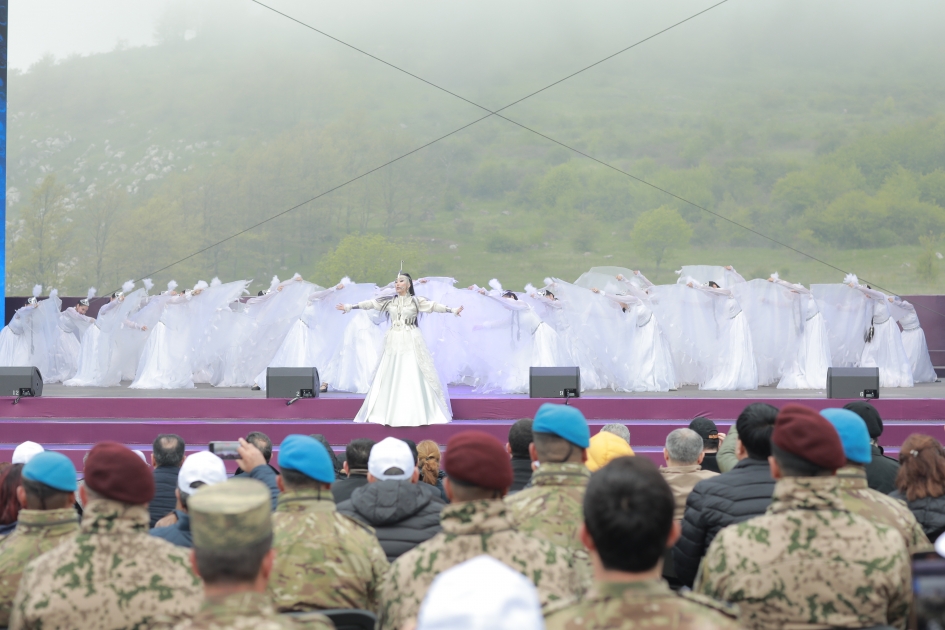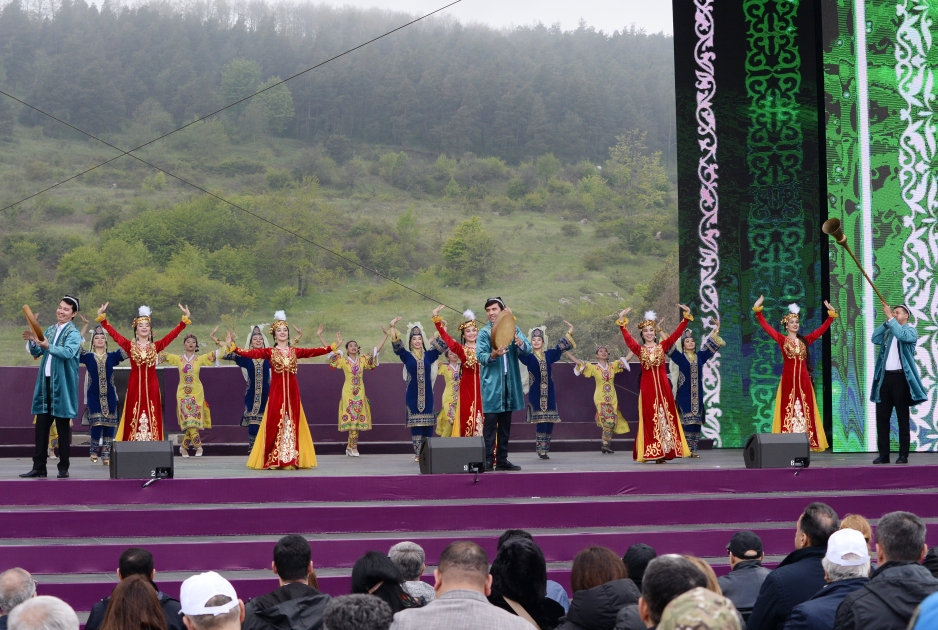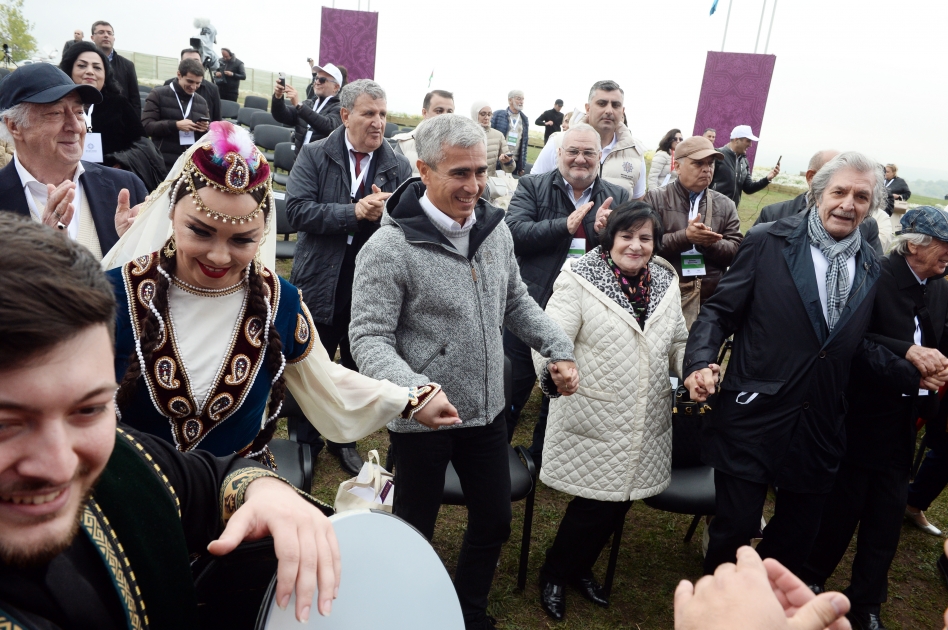 Shusha, May 10, AZERTAC
The "Kharibulbul" International Music Festival has featured a gala concert on the Jidir Duzu plain in Shusha, the cultural capital of Azerbaijan.
Organized by the Heydar Aliyev Foundation and the Ministry of Culture, the gala concert featured on-stage performances of artists from participating countries.
As part of the concert, the "Kharibulbul" composition, the vocal-instrumental composition "Soz meydani" were presented by artists from Azerbaijan, Kazakhstan, Uzbekistan, Türkiye, and Turkmenistan, as well as the "Chahargah bashsi", "Afsana Turan", and "Khalg Khazinasi" compositions were performed by the Turkish World Virtuoso ensemble. The gala concert also featured colorful performances of dance groups.
The gala concert ended with the collective performance of the "Odlar Yurdu Azerbaijan" song.
The "Kharibulbul" International Music Festival will run until May 11.
Other news in this section