WORLD
Michael Jordan is worth $3B, first athlete among 400 richest people in the US: Forbes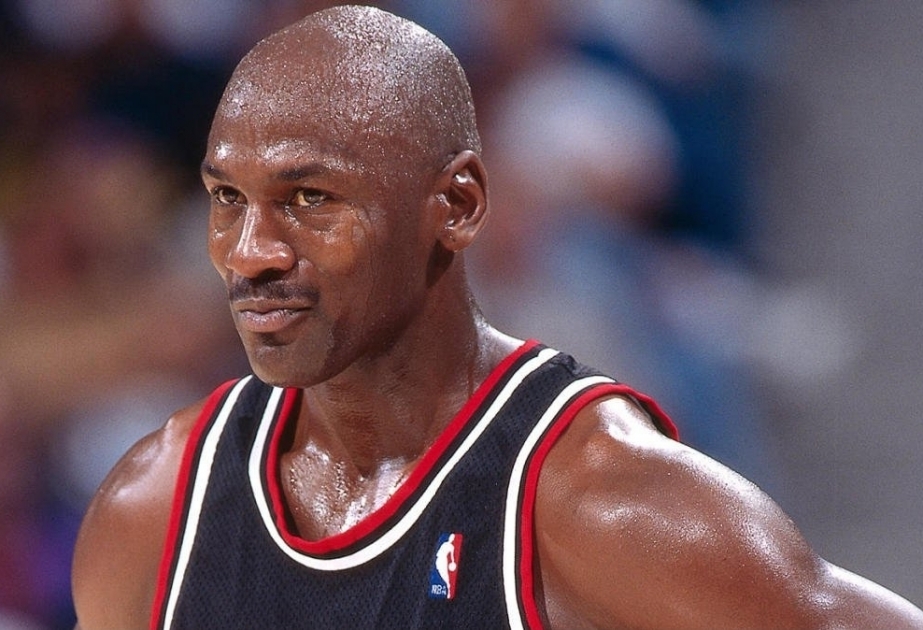 Baku, October 4, AZERTAC
Basketball legend Michael Jordan continued to pad his hall of fame credentials — in the business world, according to New York Post.
The six-time NBA champion, who has a lucrative licensing deal with Nike and recently sold his majority stake in the Charlotte Hornets, became the first athlete to land on Forbes' list of America's 400 wealthiest people, the publication said Monday.
The Chicago Bulls GOAT has amassed a whopping $3 billion net worth, landing Air Jordan in the rarefied air reserved for moguls like Elon Musk, Jeff Bezos, Warren Buffett and Ken Griffin.
It's unclear exactly which spot Jordan, 60, will occupy when the list is updated in the coming months.
On last year's Forbes 400, there were 10 individuals with a $3 billion net worth in spot No. 359. Among them: haircare magnate Todd Christopher, hedge fund manager John Paulson and Tyson Foods family heiress Barbara Tyson.
Forbes says it calculates the list by taking into account all types of assets, including stakes in public and private companies, real estate, art, yachts, planes, ranches, vineyards, jewelry, car collections and more
Representatives for Jordan at Jump Management, his family office, did not immediately respond to The Post's request for comment.
Jordan — who won five MVP awards and broke 10 NBA scoring titles — became the league's first black owner when he purchased Charlotte for $275 million in 2010, when they were known as the Bobcats.
He sold his stake this summer for a staggering $3 billion — well above Forbes' $1.7 billion estimate, and the second-highest sale price in the league's history.
Aside from the Hornets sale, Jordan has raked in billions from his Jordan Brand apparel licensing deal with Nike, which sees His Airness earning $500,000 per year plus a 5% royalty on all of Jordan Brand's earnings.
In 2022 alone, Nike reported that its partnership with Jordan — which began in his rookie year in 1984 — brought in $5.1 billion in revenue for the company, representing a staggering 11% of Nike's total sales.
Jordan's also no stranger to high-paying endorsements, including the 10-year partnership he solidified with Gatorade in 1991 for an estimated $1.4 million annually.
He also has deals with Hanes, Chevrolet, McDonald's, Ball Park Franks, Wheaties — which plastered his image on the Wheaties box a record 19 times — battery company Rayovac and sports trading card brand Upper Deck.
Jordan's other investments including ownership of Nascar's 23XI Racing, which he launched in 2020 with a star-studded roster including Bubba Wallace, the circuit's only black driver.
He was also granted an undisclosed equity stake in DraftKings that same year for "providing guidance and strategic advice" to the sports betting company.
The exact payday Jordan previously or currently received from these endorsements and partnerships remains unclear, though they're collectively attributed to making him the first billionaire NBA player in 2014, at age 51.
And of course, Jordan made an eye-watering salary during his career with the Bulls and Washington Wizards up until his retirement in 2003, at age 40.
Jordan is one of a kind in both his athletic ability and financial standing, as reaching billionaire status is a milestone only seven professional athletes have ever achieved, according to Forbes.
After Jordan reached the billionaires club post-retirement in 2014, LeBron James and Tiger Woods followed suit while their careers are still active in 2022, Forbes reported.
Soccer stars Cristiano Ronaldo and Lionel Messi, tennis legend Roger Federer and boxing icon Floyd Mayweather are among the other 10-figure earners.
His main residence, however, is reportedly a mansion in a highly-exclusive gated community in Jupiter, Fla., that he bought for a modest $4.8 million in 2012 before doing a multimillion-dollar renovation on the property, which is set behind a gate emblazoned with his legendary No. 23 on it and features a regulation-size basketball court with his "Jumpman" Nike logo.
Jordan travels to each of his properties in a stylish Gulfstream G-IV private jet that's custom-wrapped in a grey-and-white pattern that pays homage to his Air Jordan range of Nike shoes.
The 88-foot-long aircraft can fit up to 13 passengers and two crew members, and reportedly cost somewhere around $62 million to buy and personalize.
Other news in this section